Holiday notice from QINUO- the Mid-Autumn Day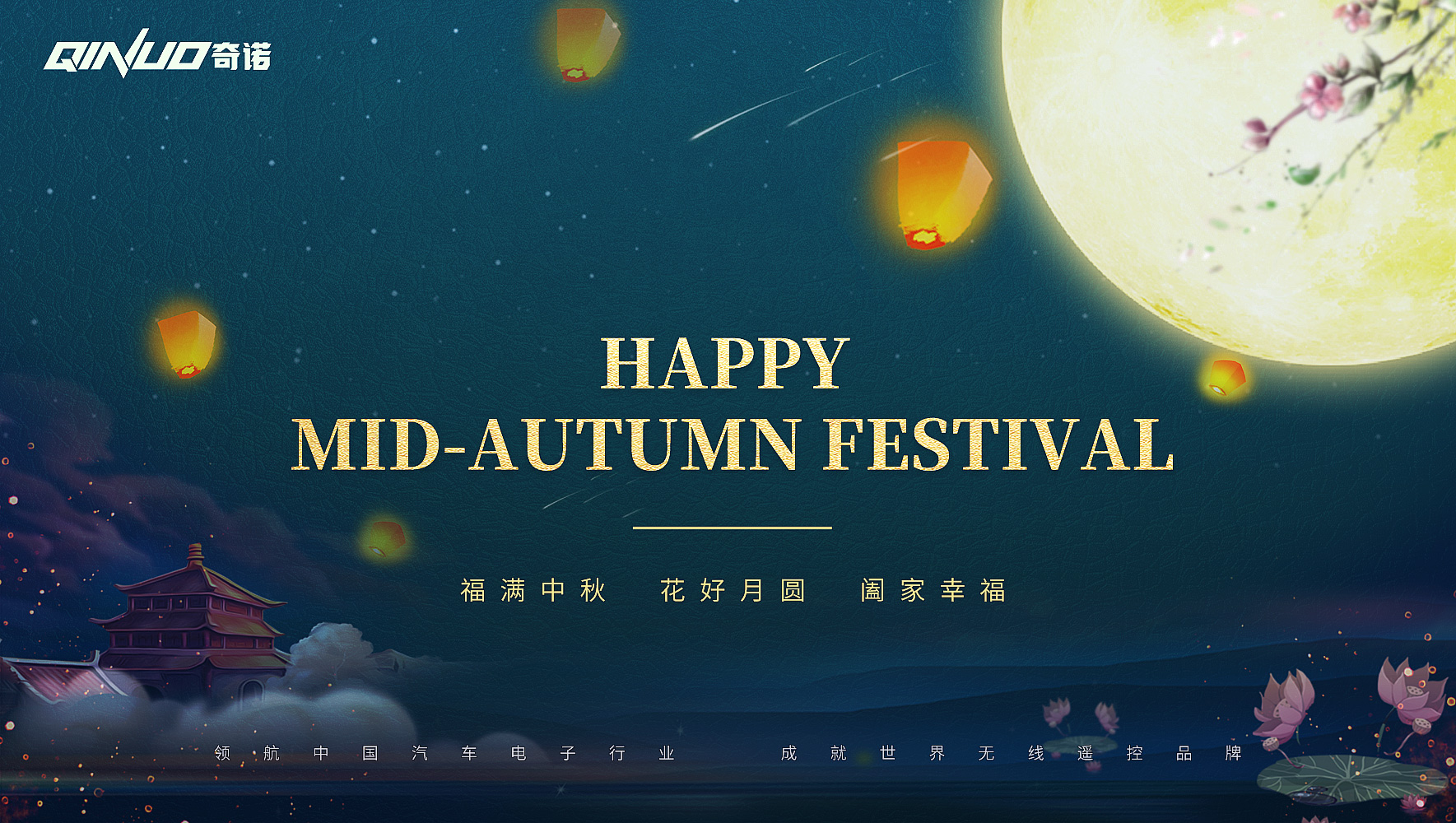 Please noted we are going to have a very traditional holiday from September 19th ~ 21st. . Our office and factory will be all closed during the holiday. Any order request and inquire please leave the message to us, we will take care of them as soon as back to the office.By the way, did anyone know where the Mid-Autumn Day come from? Actually it comes from a beautiful romance in Ancient China.
The Mid-Autumn Festival (simplified Chinese: 中秋节; traditional Chinese: 中秋節), also known as Moon Festival or Mooncake Festival, is a traditional festival celebrated by many East and Southeast Asian people. It is the second-most important holiday after Chinese New Year with a history dating back over 3,000 years, when the Emperor of China worshipped the moon for bountiful harvests.[2][3]
The festival is held on the 15th day of the 8th month of the Chinese lunisolar calendar with a full moon at night, corresponding to mid-September to early October of the Gregorian calendar.[4] On this day, the Chinese believe that the moon is at its brightest and fullest size, coinciding with harvest time in the middle of Autumn.[5]
Lanterns of all size and shapes, are carried and displayed – symbolic beacons that light people's path to prosperity and good fortune. Mooncakes, a rich pastry typically filled with sweet-bean, yolk, meat or lotus-seed paste, are traditionally eaten during this festival
Do you eat moon cake in your country or do you have any nice holiday you like ? please make the comment and share with us. Also don't forget to wear mask you are out! Take care!
Thank you and have a nice weekend.